Yalli Zar'atu Lburtuan, an interactive online tool for teaching a popular song by composer/musician Mohammad Abdel Wahab, a contemporary of Umm Kulthum. The primary intended users of this first in a series of music educational tools are 3rd to 12th graders in schools and in community choirs. This tool can be used by students and teachers to appreciate Arab music, or it can be used by educators to teach Arabic lyrics, diction, rhythms, and instrumentals. The website has several interactive features to serve various educational needs.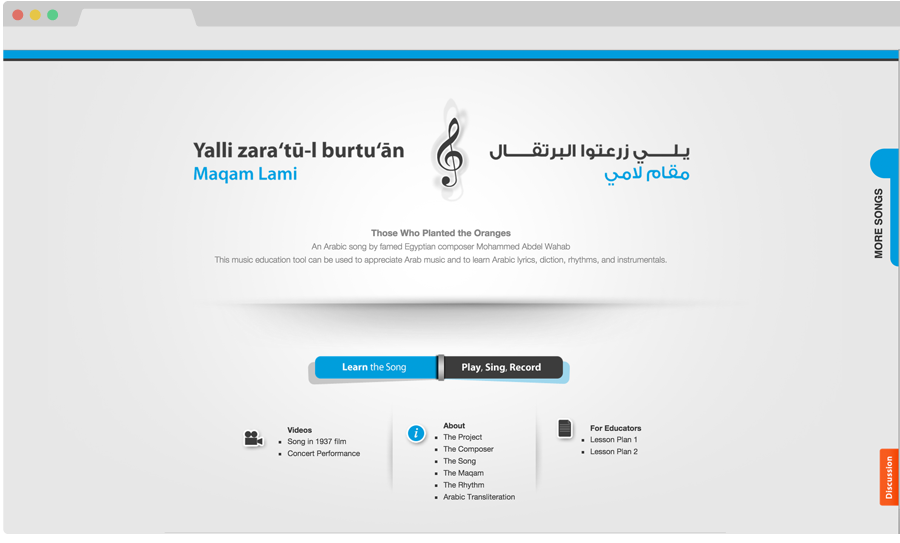 The goal of this tool is to break down the steps for understanding Arab music and provide educators the resources to learn and teach the music.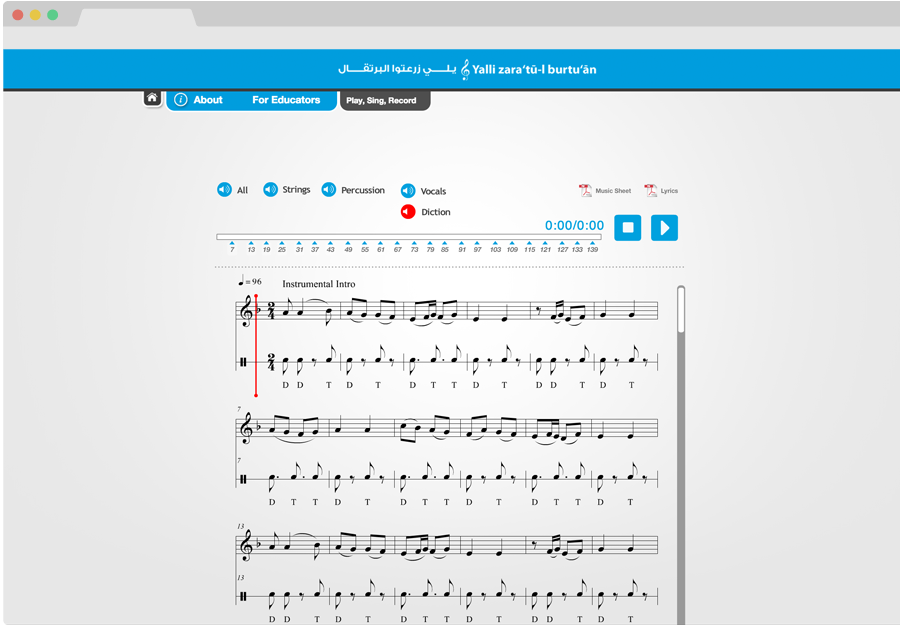 I Designed and developed the tool and integrated the recorded audio files into an interactive online application that allows the user to follow the music notation and the lyrics with a bar indicator and individually control each of the strings, percussion and vocal tracks.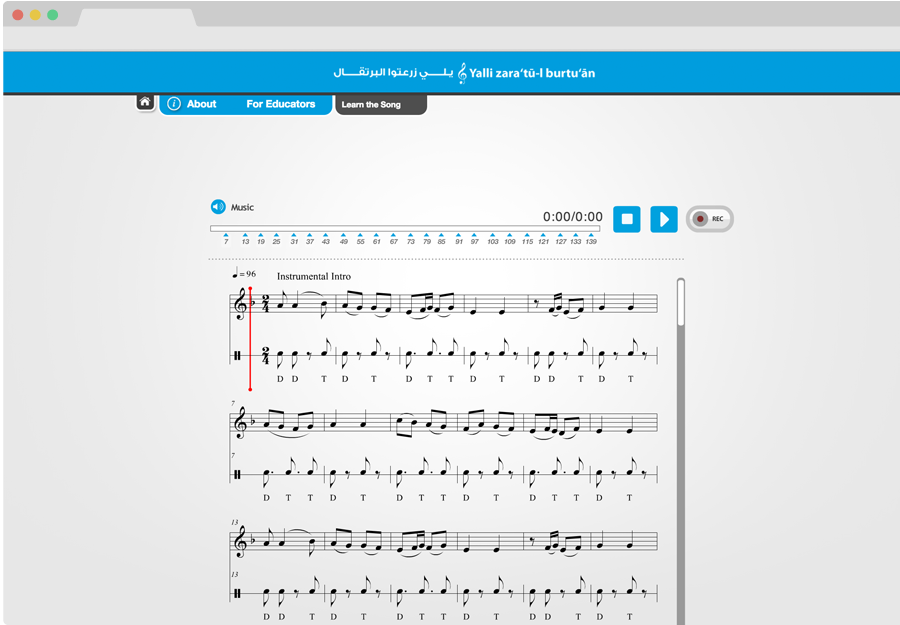 Role
Interaction designer, design lead, front-end developer
Tags
Actionscript 3.0 | Audio | Flash | XML
Credits
Musician and Sound Engineer Kinan Abou-afach, Al-Bustan's musicians and educatos
Visit Website
Other Projects
MS Thesis : AR Badge
Augmented Reality | Camera Recognition | CMS | openFrameworks | PHP | QR Code | XML
05.01.2011
MS Thesis : AR Badge
AR-Badge is an interactive conference badge, that is built on Augmented Reality (AR) and Optical Tracking (OT)...