On March, 2011 Al-Bustan Seeds of Culture and Trinity Center for Urban Life welcomed UNESCO Artist for Peace MARCEL KHALIFE to Philadelphia in a sold-out concert. The concert was the culmination of months of preparation by youth and adults learning a select repertoire of Marcel Khalife. The Philadelphia Arab Music Ensemble worked with students at seven sites introducing them to Arab culture and the music of Marcel Khalife.

I was honored to work with Al-Bustan to design a poster comprised of all 140 student names in the image of Marcel Khalife with signatures of the participants.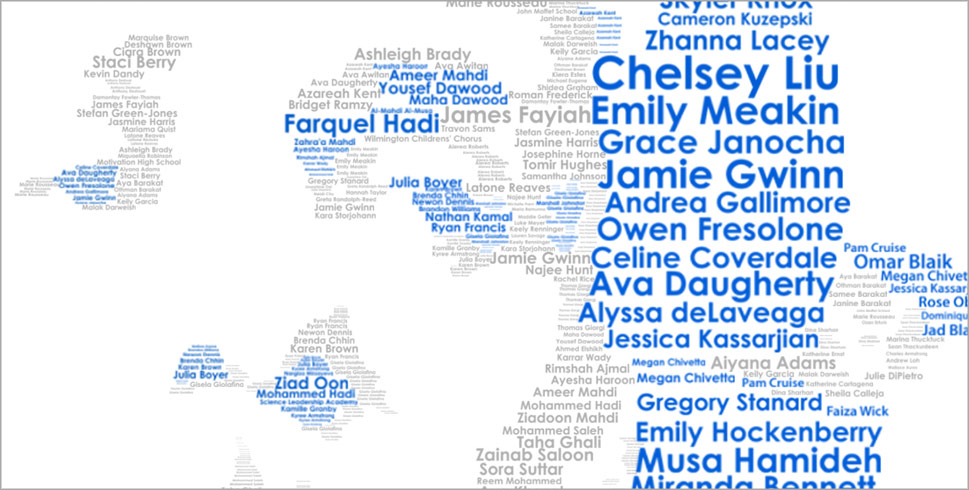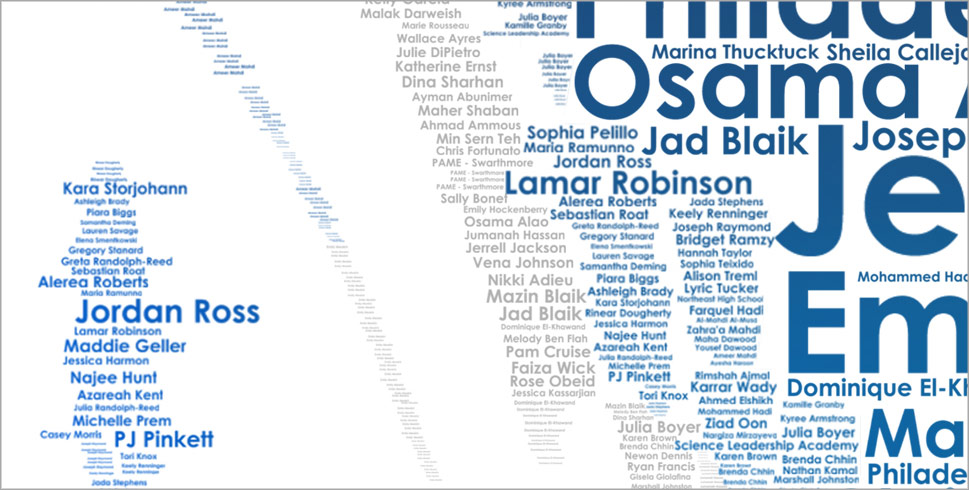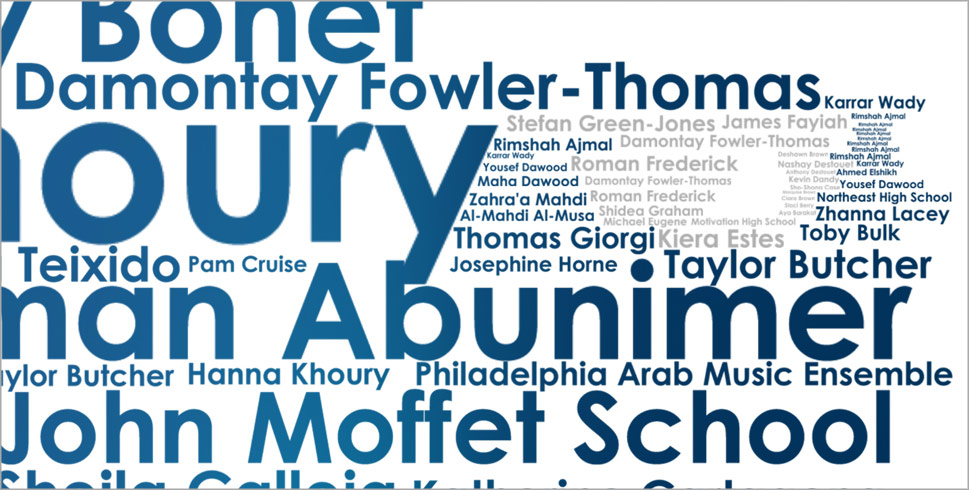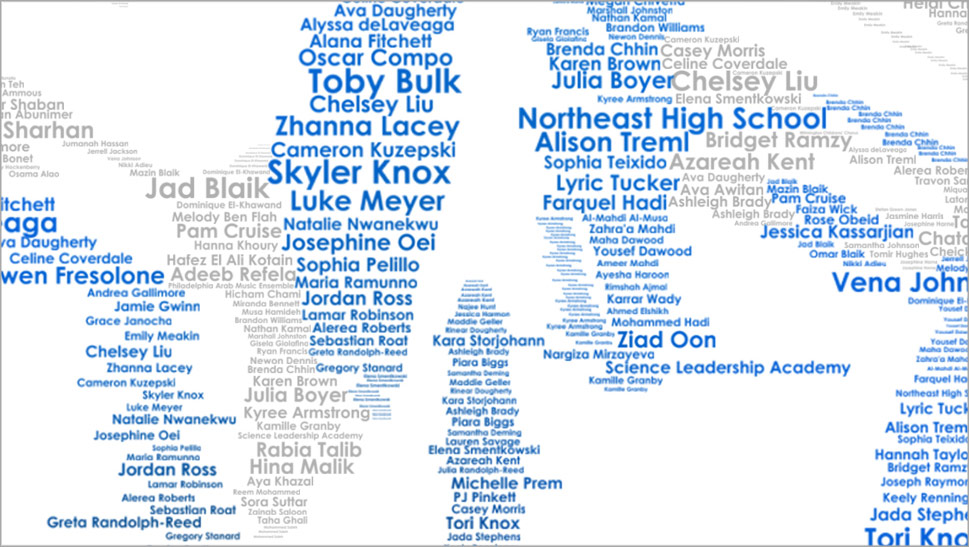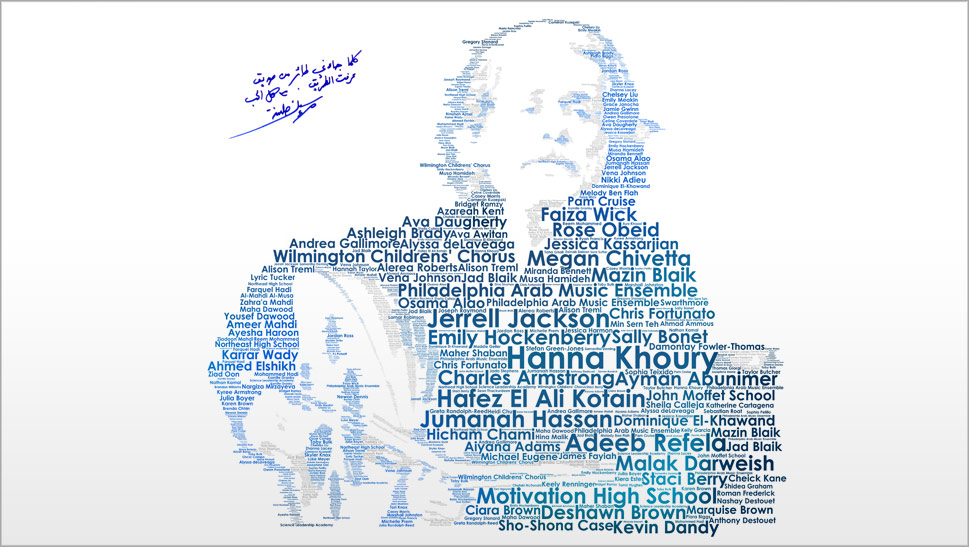 Role
Visual designer
Tags
Graphic Design | Photoshop | Poster | Typography
Credits
140 student names
Other Projects
MS Thesis : AR Badge
Augmented Reality | Camera Recognition | CMS | openFrameworks | PHP | QR Code | XML
05.01.2011
MS Thesis : AR Badge
AR-Badge is an interactive conference badge, that is built on Augmented Reality (AR) and Optical Tracking (OT)...