In the twentieth century, Umm Kulthum's unparalleled voice stood for Egypt and the Arab World. The purpose of this site is to guide users in exploring the life of Umm Kulthum and the Arab World she enchanted. Her life story, from rural village to international star, spans the era of technological innovations, the political upheaval of the Egyptian Revolution and provides an entry point for developing deeper historical and cultural understandings of the region.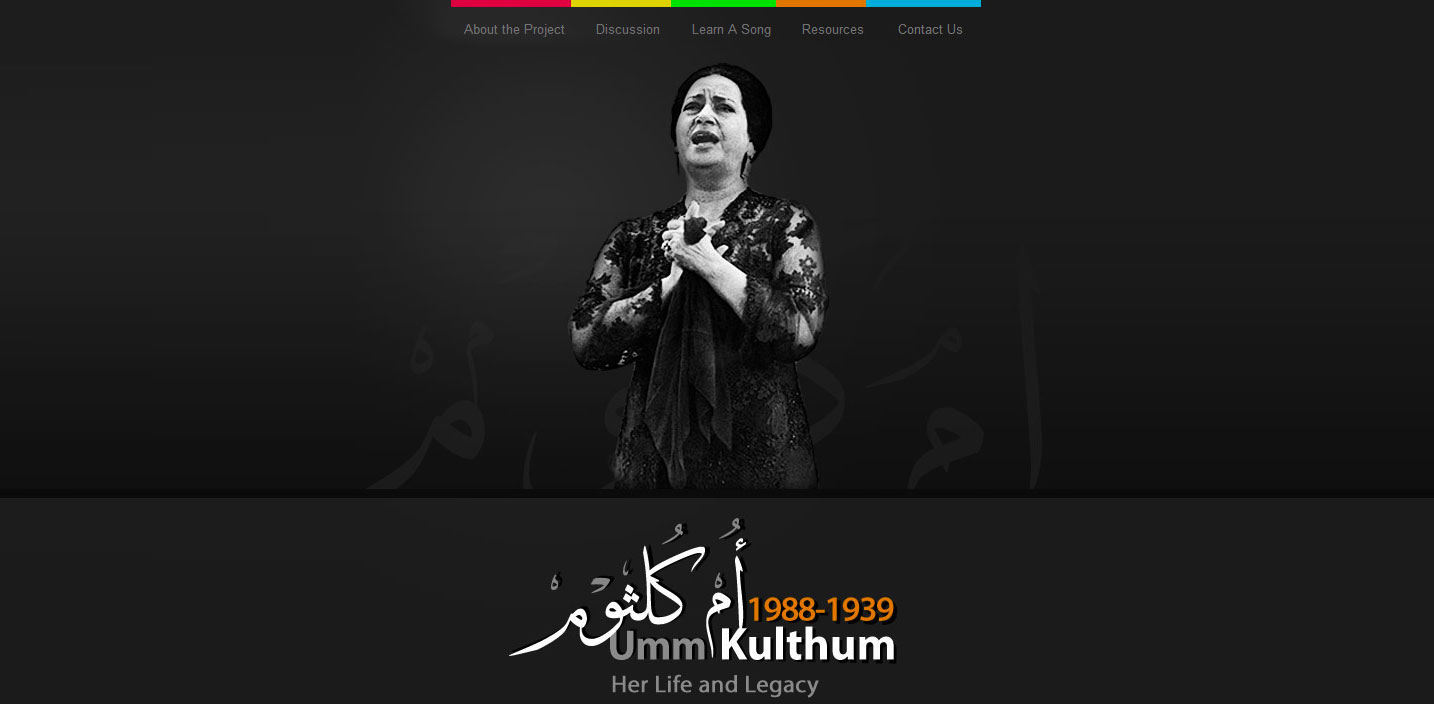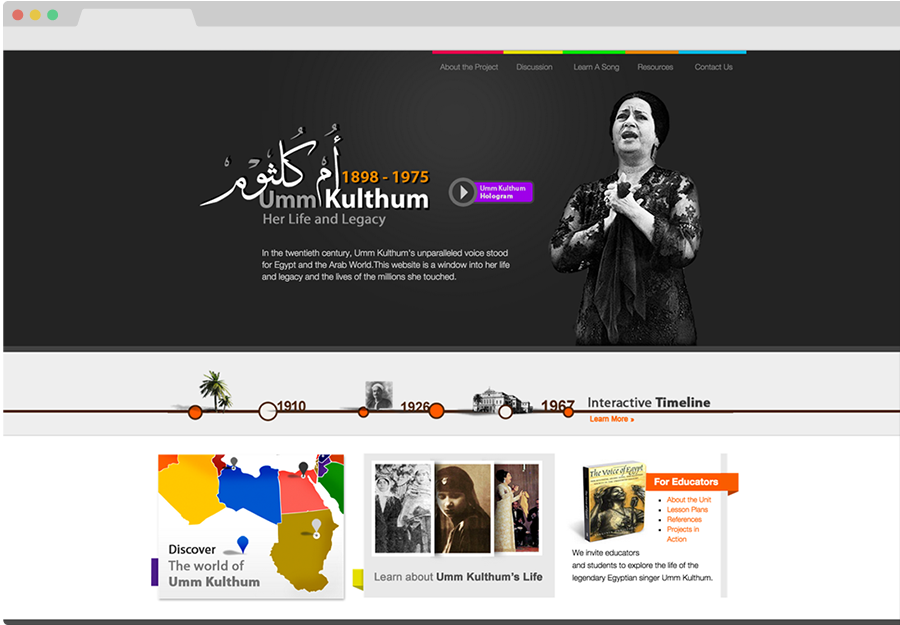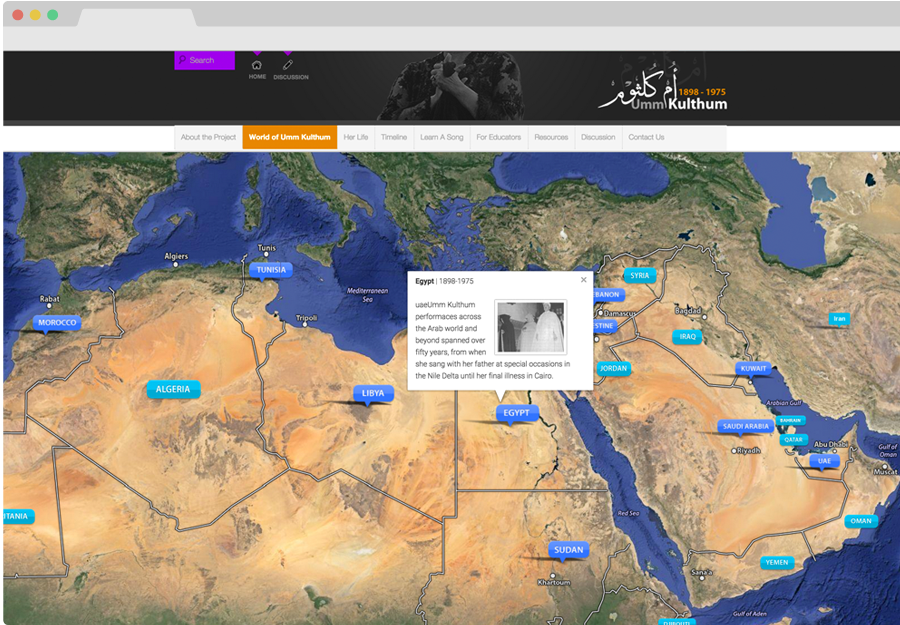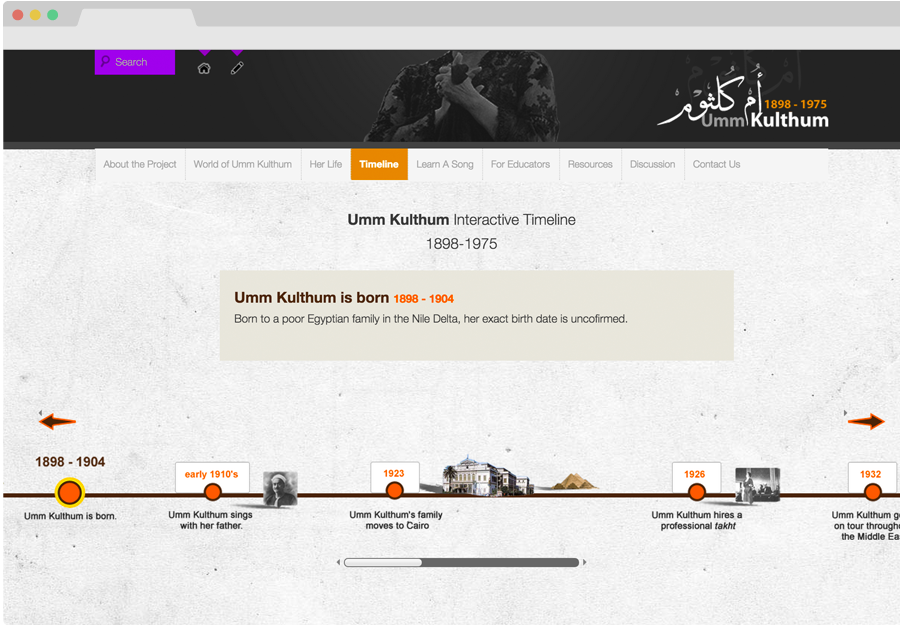 Role
Interaction designer, design lead, front-end developer
Tags
Google Maps | Interactive Timeline | jQuery | Website
Credits
Al-Bustan's educators and coordinators
Visit Website
Other Projects
MS Thesis : AR Badge
Augmented Reality | Camera Recognition | CMS | openFrameworks | PHP | QR Code | XML
05.01.2011
MS Thesis : AR Badge
AR-Badge is an interactive conference badge, that is built on Augmented Reality (AR) and Optical Tracking (OT)...